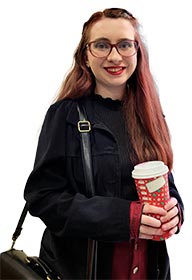 Getting Started
You're one of a kind, and so are we! Whether you are looking to start your education, try a new path, or update your skills, SUNY Schenectady has a program to fit you, and the academic and student support services to help you succeed.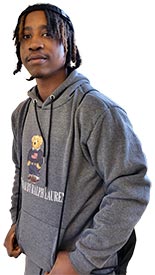 Nkeiru Ubadike '19 began presenting her scientific research as a student at SUNY Schenectady and is now interning in Vienna, Austria, at the International Atomic Energy Agency (IAEA) Headquarters, part of the United Nations System.
24 March 2023
Officials announce plans for new college-to-employment program and pipeline to the Belanger School of Nursing at Ellis.
20 March 2023
Meteorology professor, NASA field campaign co-leader, and researcher, Erin Potter is launching weather balloons and giving her SUNY Schenectady students a behind-the-scenes look at the NASA program.
15 March 2023
Nate Friedman and Rayanne Vasquez are gaining invaluable experience in photography and videography, interning in state government.
28 February 2023
Students choose each week how they want to take Professor Matt Farron's Marketing course: in person, synchronously through Zoom Rooms, or by logging on at a different time asynchronously.
20 February 2023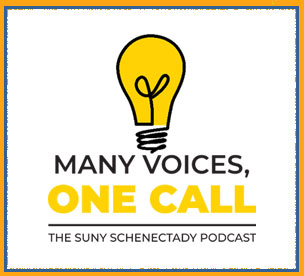 Annual side-by-side concert featuring 21 area high school musicians.
3:00 PM - 4:00 PM | Carl B. Taylor Auditorium
A representative from SUNY Buffalo State University will be available to discuss transfer options with interested students.
11:00 AM - 1:00 PM | Begley Lobby
A representative from SUNY Potsdam will be available to discuss transfer options with interested students.
9:00 AM - 1:00 PM | Begley Lobby
Students, alumni, and members of the public are invited to the Hotel, Culinary Arts and Tourism Career Expo.
10:00 AM - 1:00 PM | Elston Hall, Van Curler Room
Join the Community and Cultural Events Committee for a film and panel discussion.
12:30 PM - 1:30 PM | Stockade Building, Room 101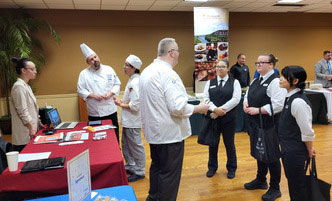 Individualized assistance to students, alumni, employers and educational partners.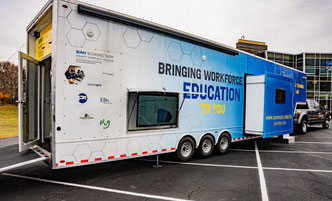 Innovative and responsive community educational programming that support businesses and individuals.
Check out the employment opportunities at SUNY Schenectady.