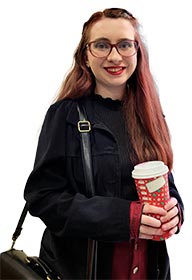 Getting Started
You're one of a kind, and so are we! Whether you are looking to start your education, try a new path, or update your skills, SUNY Schenectady has a program to fit you, and the academic and student support services to help you succeed.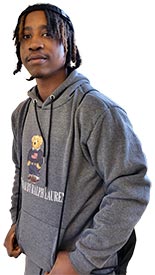 Families, friends, faculty, staff, and other vision supporters congratulate graduates during ceremony on campus.
18 May 2023
All of our graduates have their own interesting stories! Here we profile some of them and learn what their dreams are for the future.
10 May 2023
Educators from SUNY Schenectady and the Schenectady City School District discuss pathways to higher education with students from Schenectady High School during event organized by Educational Opportunity Program.
4 May 2023
Guests celebrate and share stories from different cultures.
3 May 2023
Niko Nyman, Performing Arts: Music/Music Audio Technology major, and Davie Emmanuel Penid, December 2022 graduate, chosen for SUNY's highest honor.
26 April 2023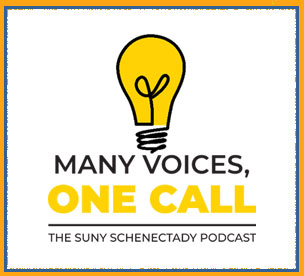 The College will be closed in observance of Juneteenth.
8:30 AM - 4:30 PM |
Prospective Aviation Science A.S. Pilot Option students are invited to learn more about the program.
4:00 PM - 6:00 PM | Empire State Aerosciences Museum, 250 Rudy Chase Drive, Glenville, NY 12302
Monthly meeting of the Board of Trustees. Open to the public.
5:30 PM - 7:00 PM | Elston Hall, Van Curler Room
Summer Session III classes begin today.
7:00 AM - 10:00 PM |
Today is the last day for new students to apply for SUNY Schenectady Foundation scholarships.
12:01 AM - 11:59 PM | Online Application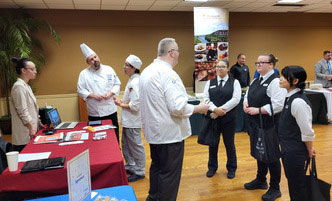 Individualized assistance to students, alumni, employers and educational partners.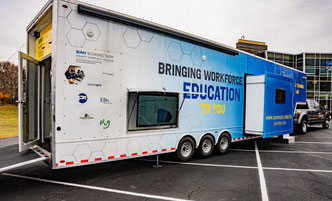 Innovative and responsive community educational programming that support businesses and individuals.
Check out the employment opportunities at SUNY Schenectady.