Men's and Women's Bowling
Welcome to the Royals Women's and Men's Bowling Program
The SUNY Schenectady women's and men's bowling teams are coming off the best six years in the Royals program history! The women have now won their fourth straight NJCAA national championship while the men have won two in the past six years. Both teams have won five straight Region 3 titles and 5 straight Mountain Valley Conference titles. The women advanced all the way to the USBC Nationals in Lincoln, Nebraska this year where they were the only community college among the 16 schools to participate for a four-year school national championship. Along the way, a number of Royals have been named to the All-American, All Region and All Conference Teams. Many of the bowlers come to SUNY Schenectady from the strongest programs in Section 2 and around the state.
View the 2022 Bowling Schedule.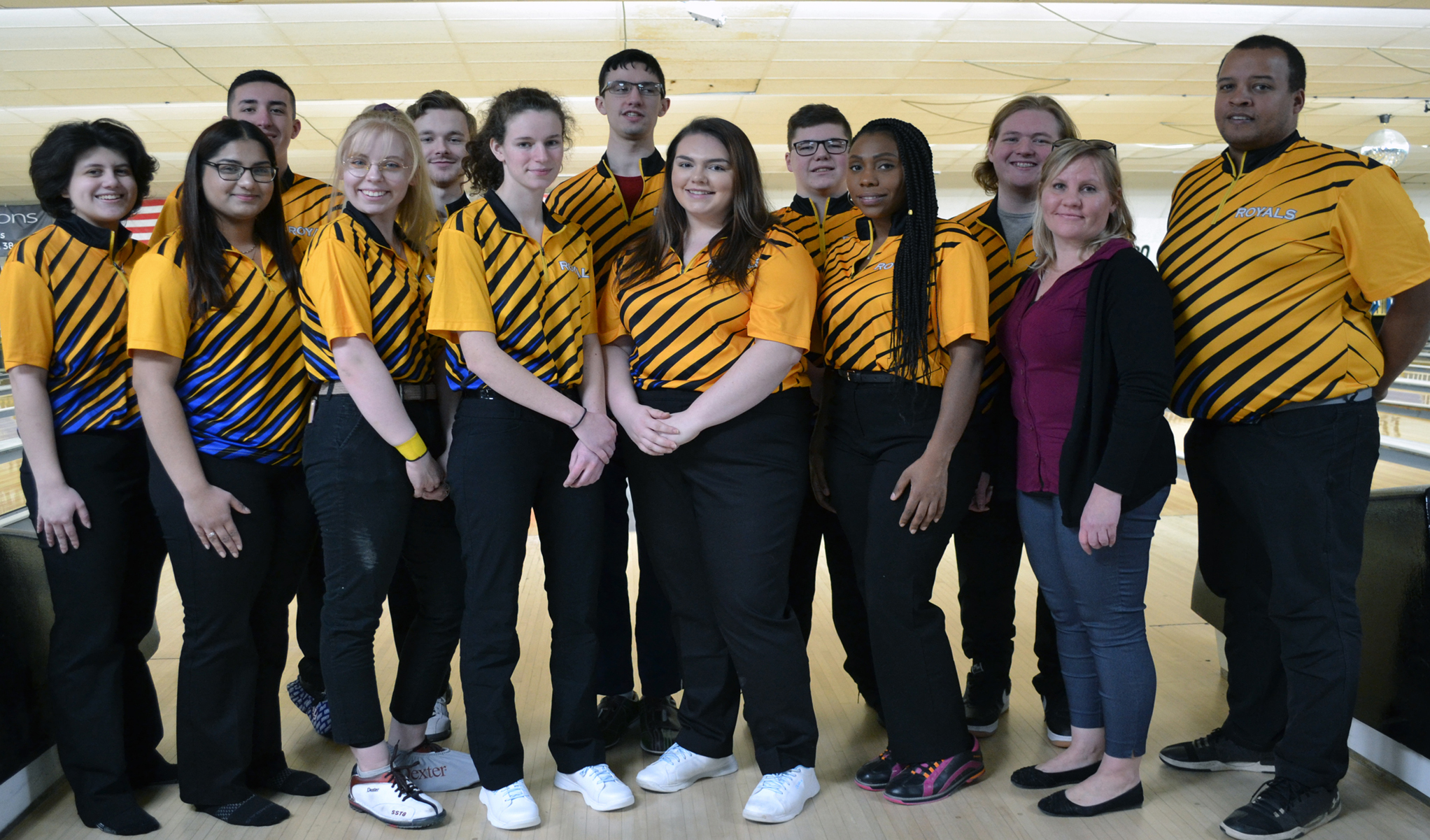 February 2020
Women's Bowling Team wins the Region 3 Women's Bowling Championship in Utica, NY
Congratulations to the Women's Bowling Team, Head Coach Ronald Williams, and Assistant Coach Amy Janetsky-Smith. This weekend, the Women's Team won the Region III Women's Bowling Championship in Utica, with 7383 total pins, against five other regional teams. Left to right are: Jessica Joye, Amanda Ruther, Nicole Pitsas, Alissa Parker, and Gina Voris. Alissa Parker earned the Most Valuable Player Award after scoring the highest in all of the events for the weekend - doubles and singles. She and Gina Voris took first place in doubles.