Community Resources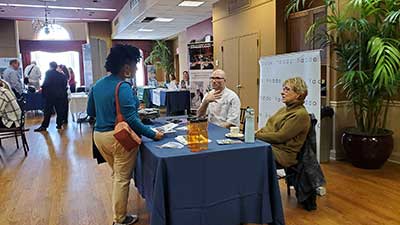 The Office of Career Services supports prospective and current students with their career and educational goals, along with providing lifetime services to alumni during their career transitions. As a service to the public, we have provided resources to support you in your career and educational goals. If you have graduated from another college, university or training center in the Capital Region, we suggest that you contact them for job search assistance.
Federal Employment is posted through usajobs.gov.
Indeed.com
finds job postings from company websites, job boards and civil service posts.
LinkedIn.com
is the most professional social media and networking site used by businesses and recruiting agencies.
My Next Move
can help you connect with your interests to discover new career paths.
NYS & County Civil Service
posts upcoming exams, study guides, and employment information.
NYS Department of Labor
provides job listings, updates to recruiting events and an employer directory.
Occupational Outlook Handbook
offers in depth career information on hundreds of jobs.
Onet
is the nation's primary sources of occupational information.
Schenectady College and Career Outreach Center
support community members seeking work or educational training.
Schenectady County Action Program
support community members seeking work or educational training.
Schenectady County Connects - SkillsUp
explore career pathways and become more marketable with over 5000 courses in popular industries, tools to assess skill, training content to close gaps, explore career pathways, and find open positions.
SUNY Schenectady Workforce Development and Community Education
Increase your competitive edge and improve your odds of acquiring that new job.
Due to the wealth of resources on the Internet, we suggest using Google, YouTube and library webpages for resources on resume writing, interview preparation, using Social Media and effective job searching.