Craft Beer Brewing A.A.S.
The A.A.S. Degree Program in Craft Beer Brewing prepares students for direct employment in the craft beer brewing industry. Students gain theoretical and hands-on experience related to the craft beer brewing industry, qualifying them to assume a variety of roles in the craft beer brewing profession.
"The craft beverage industry has gained national attention for creating a large workforce need in several areas to support continued growth. The State of New York has increased funding in several areas that are directly impacted by craft beverage including agriculture, hospitality and tourism, and production. With that funding comes an increased need for capable employees to support the ever growing renown of New York State products."
"SUNY Schenectady's Craft Brewing Certificate and Associates Degree are both poised to provide any segment of the industry with highly trained candidates with hands on knowledge. These students will be well versed in the history, trends and development of the highest quality products to set New York State beverages apart from all others."
- Jay Larkin, Associate Professor
Meet Alumni James Hanley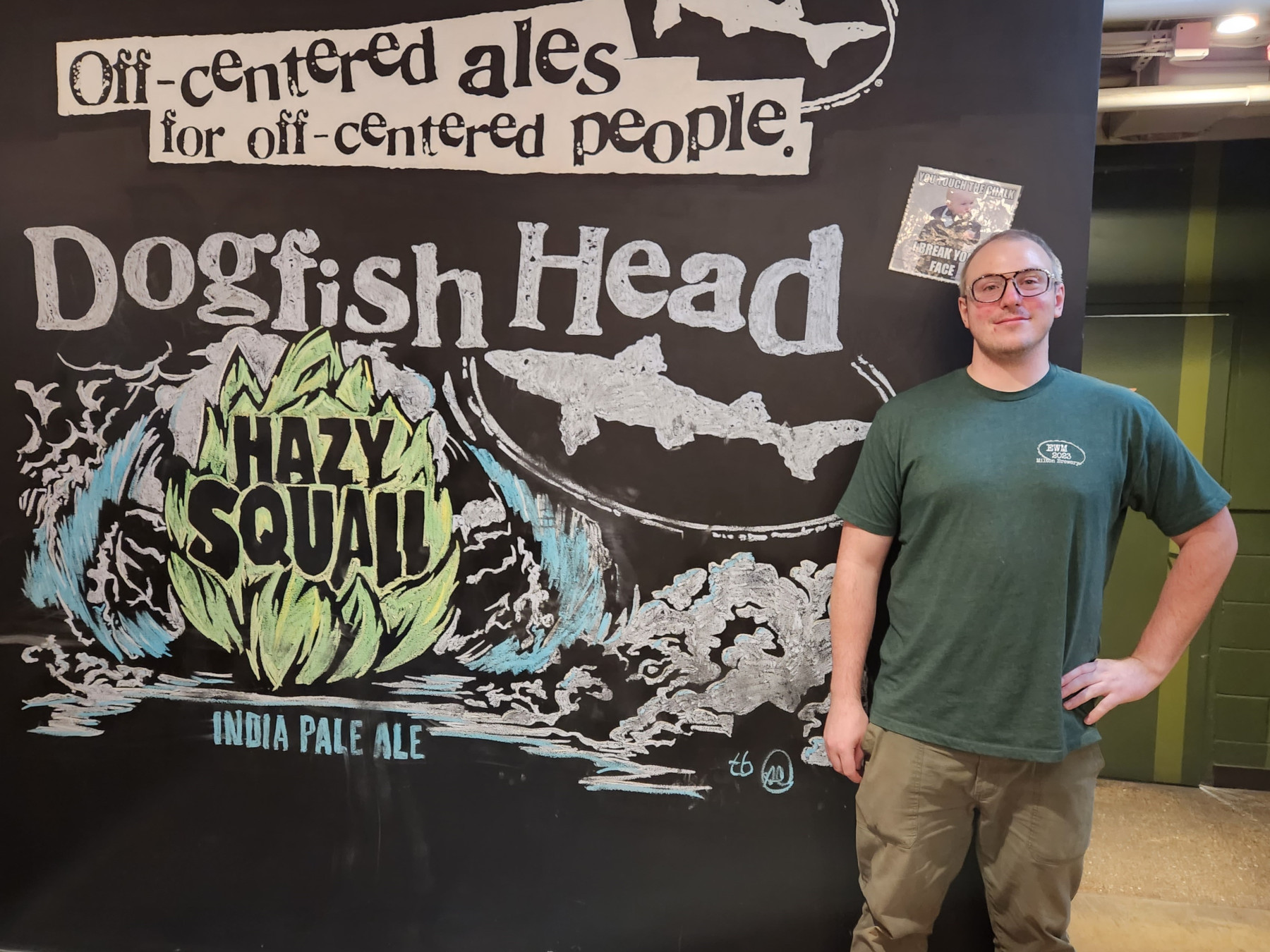 James Hanley '18 (left) graduated with his degree in Craft Beer Brewing and is now a Brewer III at Dogfish Head Craft Brewery in Milton, Del.! What's it like to work at Dogfish Head and how did his hands-on experience through SUNY Schenectady prepare him for his brewing career? Find out.
The program prepares graduates to:
Goal I: Develop competencies required in the craft beer brewing industry
Apply common terminology used in the industry
Apply the steps/processes of each area of a brewery including manufacturing, warehousing, marketing and sales
Demonstrate ability to utilize industry processes and equipment for production
Demonstrate the understanding of historical and emerging industry trends
Goal II: Utilize technology to develop effective communication and professional presentation skills.
Develop effective written communication skills
Demonstrate ability to operate beer brewing related technology
Identify various sales and marketing plans utilized in craft beer brewing
Goal III: Explore options for further education and/or employment.
Identify various continuing education opportunities
Research career opportunities through an internship
Create personal and professional goals and link to career opportunities
Degree Plan
See the degree requirements and suggested course sequence.
Degree Plan