Mobile Food Service certificate
About the Program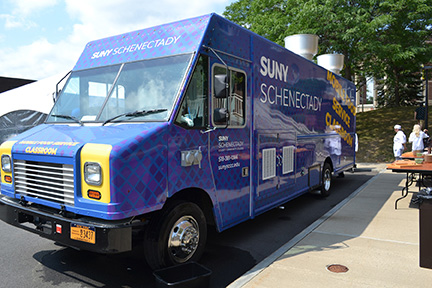 The Mobile Food Service Certificate program was developed in response to the expanding food service industry and the growth in the hospitality and restaurant industry in the Capital District and beyond. The 26 credit certificate program will provide students an education that will prepare them to work in the mobile food service industry.
The Mobile Food Service Certificate program prepares students for immediate employment. Students will acquire the knowledge and skills critical to working in and operating a mobile food service operation. Specifically, students will build skills in planning, preparing, and providing food service in a mobile setting. Students participating in the program will put their craft to the test in a state-of-the-art SUNY Schenectady food truck, while working at events around the region.
Degree Plan
See the degree requirements and suggested course sequence.
Degree Plan